Welcome to our school!


Covenant Children's Center (CCC) is a non-profit organization that has been providing quality daycare & preschool for the children of Palo Alto, ages two months to pre-kindergarten, since 1978.  CCC operates on the grounds of Covenant Presbyterian Church and serves the entire community.

Our mission is to prepare children for their formal education that will begin with Kindergarten.  We create a nurturing family environment and guide the emotional and intellectual growth of young children with a focus on developing self-confidence and positive social skills - all the while having fun.

We provide a variety of learning experiences, through curriculum and play, that is designed to promote social, emotional, cognitive and physical development.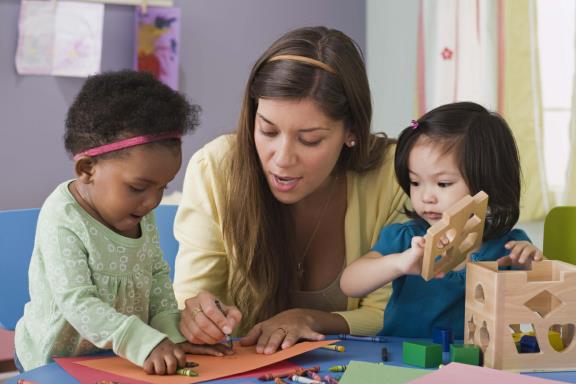 Covenant Children's Center